What You Want to Know About Knee Brace
What is a knee brace?
A Knee brace, made from stretchy elasticated material like neoprene, plastic, or foam, is worn over the knee during exercise to stabilize and protect your knee after an injury to give the damaged ligaments an adequate recovery time. A knee brace can also be used to prevent injuries in close contact sports, such as football, basketball, and running. 
Various types of knee injuries you might sustain will determine the kind of knee stabilizer you need. Four crucial ligaments move your knee back and forth, which are prone to injury, as shown in the illustration below:
• Anterior cruciate ligament (ACL)
• Posterior cruciate ligament (PCL)
• Medial collateral ligament (MCL)
• Lateral collateral ligament (LCL)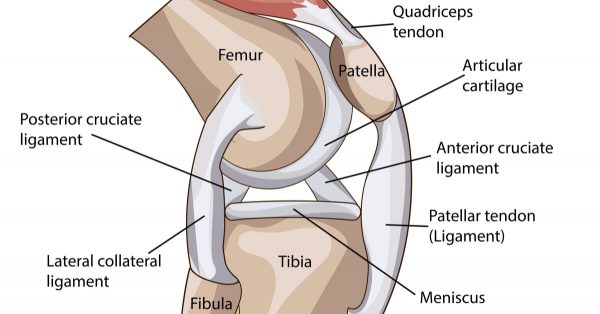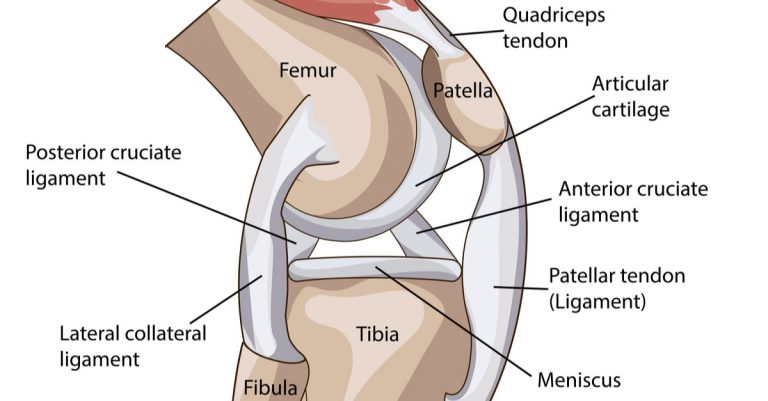 Ligament injuries and sprains, particularly the ACL , are the most common sports injuries. In addition, Meniscus injuries are also widespread among people who play sports. A meniscus tear occurs when the rubbery cartilage between the femur and tibia bones tears and is subjected to twisting or rotation. This causes pain, swelling, and stiffness. Knee braces are also commonly used for symptoms of jumper's knee, such as inflammation (patellar tendonitis) and thickening (patellar tendonitis) of the patellar tendon and runner's knee, a broad term for knee pain also known as parallelogram pain.
Regardless of what type of knee injury you have, a knee brace can limit your range of motion to give the knee joint time to heal and allow you to get up and move around more quickly.
What does a knee brace do?
A knee brace would have two primary functions – to provide support after a knee injury and to prevent further damage to the knee. It restricts the mobility of the knee joint to stabilize the leg and help the knee recover faster, which also reduces pain and swelling associated that are usually with knee injuries. For varying levels of support, there are different types of knee braces available.
Things to consider before buying a knee support
Knee supports has many types, offering varying functionalities for different types of knee injuries. Here is a list of questions that you should consider before your purchase.
Nevertheless, always consult with your healthcare professional first to determine which type of knee support will best support your needs.
What size should I get?
Your knee support needs to be properly fit to retain its full benefits. When the brace feels tight, it will ensure a good compression level. However, the tightness must not sacrifice comfort. Please loosen the straps or switch to a larger size if the mount is tight.
Our knee braces come in different sizes to meet everyone's needs. They come in standard sizes and adjustable knee supports to help you find the right fit.
Can a knee brace cause more pain?
Yes, there is a risk that you may feel uncomfortable when wearing a knee brace for the first time. The wrong fit can also make you feel uncomfortable. Therefore, choosing an orthosis with the right size, adjustability, and materials is important.
Can wearing a knee brace hurt your knee?
 While knee braces usually provide support and alignment, they can also relieve pain by slightly compressing the injured part. Knee braces will not cause a person's knees or legs to weaken. Can encourage healing.
Can you sleep with a knee brace on?
Yes, wearing your knee brace overnight is encouraged because it helps heal your knee injury faster. We often move around unconsciously while sleeping, which might worsen the damage. The knee brace will help stabilize your knee during the night and may help to reduce pain the following day.
How long should I wear a knee brace?
This depends on the reasons that you are wearing a knee brace. In case of a knee injury, you will typically need to wear a knee brace for at least a week after the date of the damage. If your goal is to prevent knee injuries during sports, wear it every time you are engaged in activities that might cause harm to your knee. Please speak to a healthcare professional for osteoarthritis and post-operative braces for further instructions.
When to wear a knee brace?
Knee braces can be a helpful therapeutic device to provide pain relief. A person or their doctor may consider a knee brace to help with one or more of the following problems:
1. Overuse injury to the knee
2. Acute injury to the knee
3. After surgery
4. Support for osteoarthritis
5. Prevent injury
How tight should a knee brace be?
The brace must be snug but not too snug, so no compression is applied to support your knee. However, if you strap the brace too tightly against your leg, the leg brace may potentially cut off blood circulation and cause severe discomfort. It is also important to have the correct length for your height and injury type.
How to wash a knee brace?
Like other textile products, knee braces will suffer from wear and tear, as they are typically worn daily. You can help to keep yours well maintained by washing the fabric regularly with soap and warm water. Before wearing it again, it is important to leave the knee brace exposed to air until completely dry.
Does knee support help knee Pain?
The right knee brace can effectively relieve pain associated with knee injuries and conditions such as osteoarthritis. They can remove the pressure off the affected area, apply adequate compression to reduce swelling, warm the joints to soften the tissue, and provide physical support to an injured knee that is weak and unstable. Braces can be used alongside other pain relief medications to manage overall knee pain effectively. 
Is it safe to run with knee braces?
You can run, exercise, and engage in sports with knee braces without any fear of harm. Knee braces exist to prevent knee injuries, provide knee support, and aid injury recovery.
Can you wear a knee brace over pants?
Yes. All you have to do is ensure that the pants fit without compressing your muscles, and you're good to go!